When asked to name travel destinations lauded for their photogenic landscapes and vibrant culture, Thailand always comes to mind. Within Thailand, iconic locations like Bangkok and Chiang Mai often hog the limelight.
However, nestled just about a two-hour drive southeast of the bustling capital lies Pattaya, a city abundant with photography hotspots that often go unsung. The lively city of Pattaya, known for its splendid beaches and bustling nightlife, unquestionably has a wealth of captivating photogenic locales that cater to a wide range of photographic interests.
Whether you are a culturist, an architecture enthusiast, or a detail-oriented photographer, nature lover, or a history buff, you must check out these places for photography.
Feel the Serenity: Jomtien Beach
Setting foot in the city, you would first be greeted by its awe-inspiring coastline. The tranquil Jomtien Beach is a paradise for seascape photography lovers. Its white sandy stretches dotted with quaint shacks and soaring palm trees lead down to the serene waters, making for an idyllic setting. Game for a bit of fine-tuning your composition and long exposure techniques? Try capturing the silken water effect during the sunset. The golden hour bathes the beach in a surreal glow, turning it into a mesmerizing dreamscape.
Ancient Wonders: The Sanctuary of Truth
No visit to Pattaya is complete without exploring the unique blend of spirituality and artistry prevalent in the city. The majestic Sanctuary of Truth does full justice to both these aspects. Carved out of teak, this massive edifice skyrocketing to 105 meters houses intricate wood carvings that depict philosophic and religious motifs.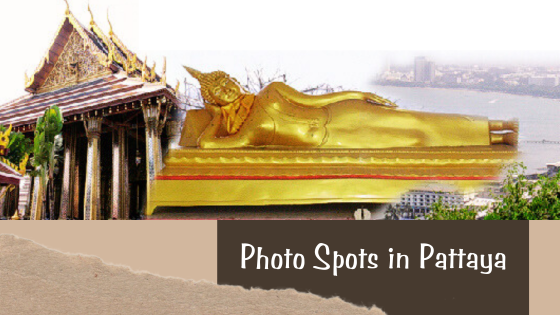 Nature's Abode: Nong Nooch Tropical Garden
Nature enthusiasts and macro photographers can soak in the beauty of Pattaya at the Nong Nooch Tropical Garden. As the largest botanical garden in Southeast Asia, it is home to over 12000 species. From capturing the allure of a blooming orchid and the grandeur of its dinosaur valley to the simple charm of the butterfly hill, this verdant canvas offers a plethora of options.
Local Charm: Pattaya Floating Market
Pattaya's cultural kaleidoscope lends itself well to life and street photography too. A stroll through the colorful Pattaya Floating Market does not only satiate your hunger for local Thai cuisine but also presents ample opportunities to click some vibrant, lively shots.
Spectacular Cityscape: Pratumnak View Point
Perhaps the most romantic of photographers, those absorbed with the magic of twinkling city lights and panoramic townscapes, are in luck as well. The Pratumnak View Point proffers an unobstructed, sweeping view of Pattaya, with the twinkling city lights mirrored in the tranquil bay waters below. With the majestic symbol of Pattaya, the Big Buddha statue, in the foreground, the framing opportunities are endless.
Artistic Wonderland: Art in Paradise
Art lovers who like to capture surrealistic and abstract images can lose themselves in Art In Paradise, the largest 3D art museum in the world. The interactive artwork provokes visitors to step into the painting and become part of the art, which makes for fun and creative compositions.
In Conclusion
Pattaya's diverse array of photographic spots checks all the boxes. Be it landscapes, architecture, street, nature, macro, or abstract, Pattaya offers a myriad of inspiring subjects and fascinating frames. From picturesque seascapes and serene temples to bustling markets and panoramic cityscapes, Pattaya undoubtedly packs a punch as a first-rate destination for photography enthusiasts around the globe.